As ever, Valentino Rossi has come out to race at Misano with a new custom helmet design.
Past years have seen Rossi wear the Donkey Helmet and the Clock / Wake Up helmet – this year, Valentino Rossi has gone with a speech bubble coming from the inside of his visor that is full of swear words and exclamations.
Given the issues that Rossi has been having with the Ducati, the message is pretty clear.
Photos of Valentino Rossi 2011 Misano helmet (from Davide Brivio and Alex Briggs):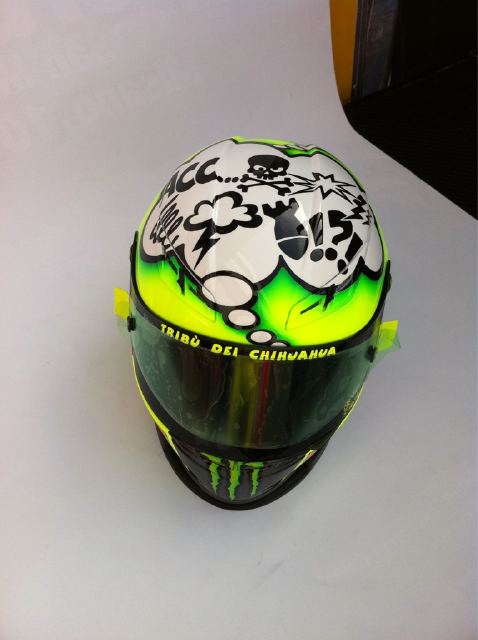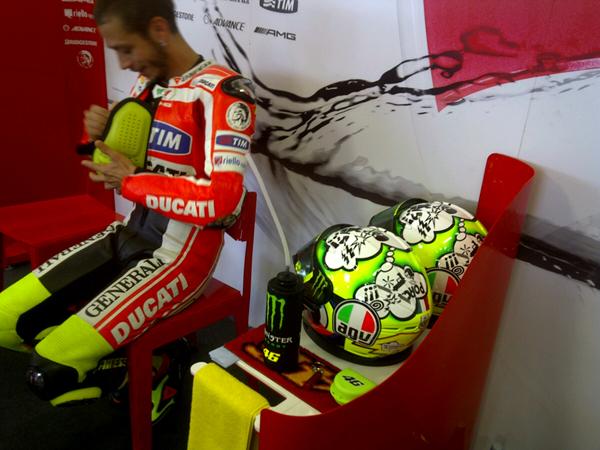 Popularity: 5% [?]