We are sinking in to a whole new niche here, 'MotoGP Tattoos'. This will run for as long as we can still find examples on the internet or until we get bored of looking. First up are the Ducati fans that seem willing to go to very painful lengths to show their love for The Duke.
Ducati Tattoos:
Starting with the hardcore first. This fella is either:
A) so independently wealthy that he doesn't need a job and fears no loss of potential future earnings by having a head full of ink,
B) so fucking hard that he doesn't care and lives off nails and whatever he kills,
C) works for Ducati
We'd guess B, either way, we salute you for having the patience and a superhuman high pain threshold to get this done on the top of your head: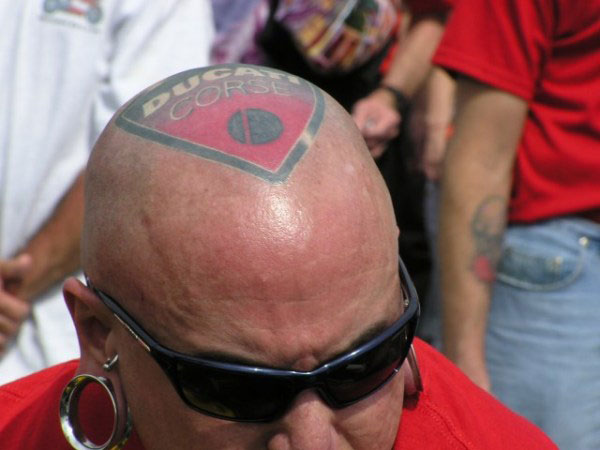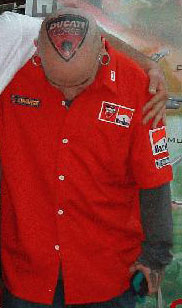 Next up is a straight up regular Ducati bike tattoo. No hiding that one.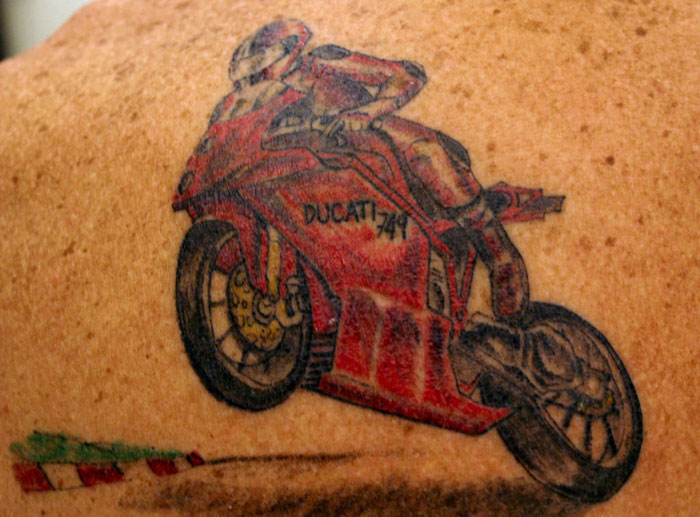 Nice enough, hard to tell exactly where this one is positioned on the body, but those hairs at the bottom look suspicious.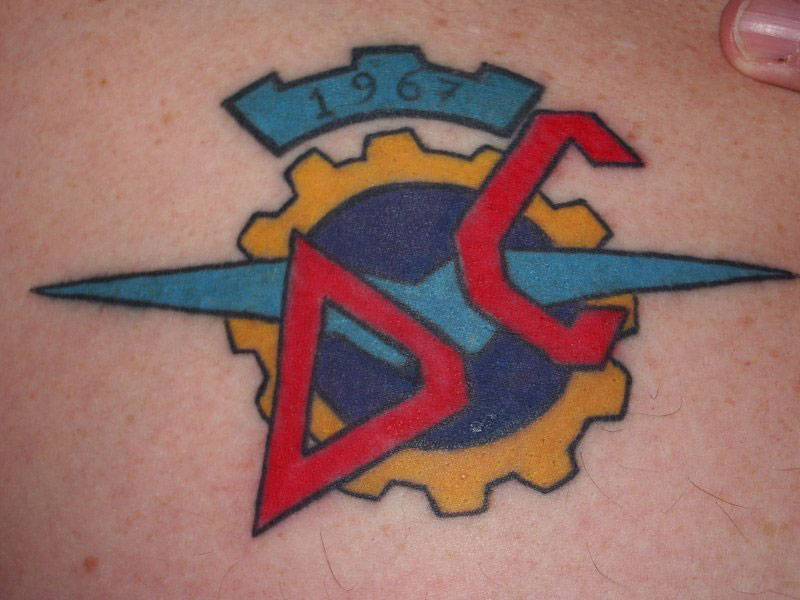 No problems working out where this one is. Small of a hairy back or an 'overgrown front'? You decide.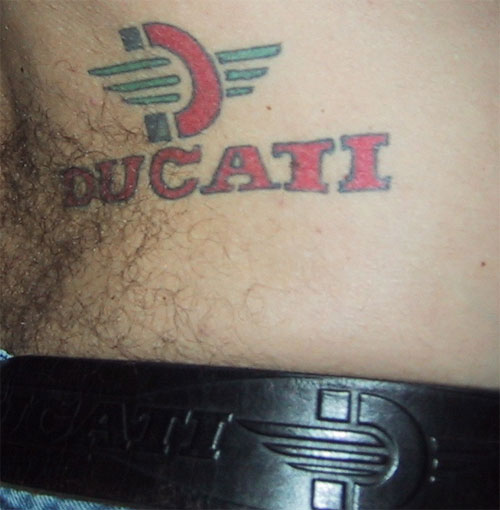 A classy tattoo entry of a Gran Sport Ducati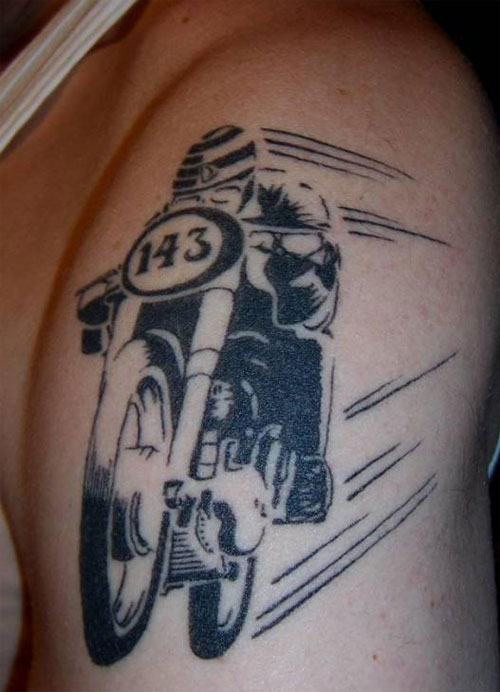 This is more like it.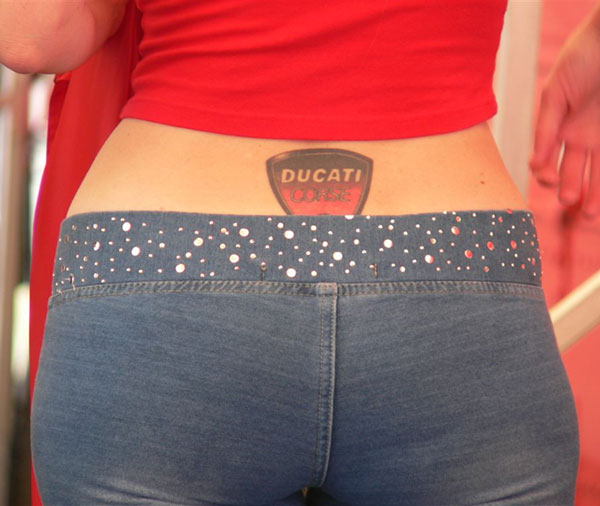 Back to the men now, with this next entry of Ducati tattoos all belonging to one man! Nothing says rebellion, excitement, and a 'maverick who plays by his own rules' than tattoos of……..ENGINE PARTS.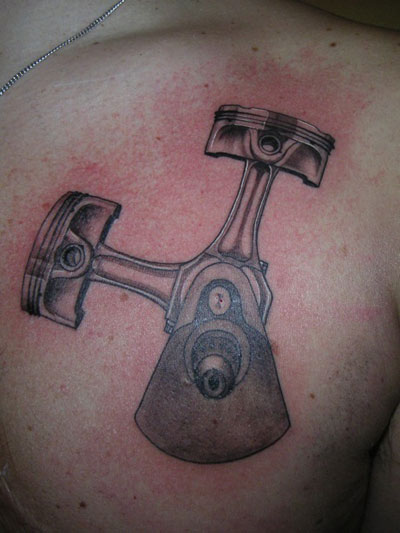 to be fair – its not all engine parts that he has: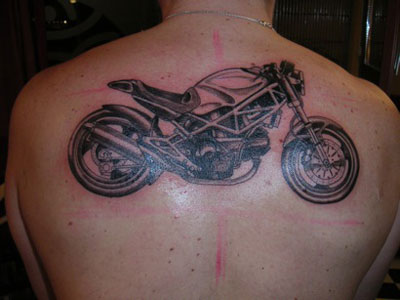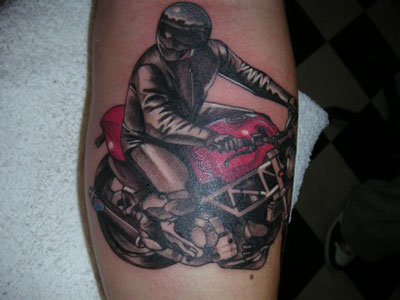 Spark Plugs – nice!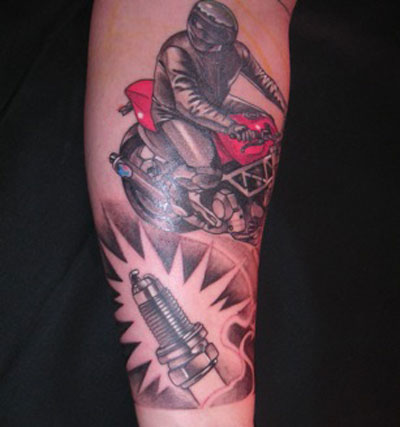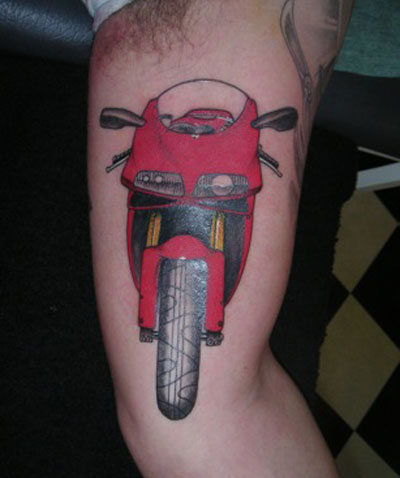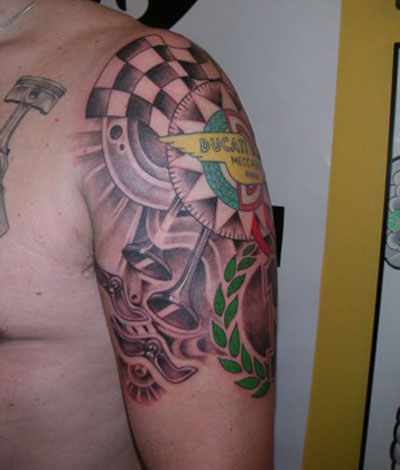 What have we learnt? Not much, except that those hardcore Ducati fanatics are clearly made of tough stuff and probably won't ever (be able) to turn to any other bike manufacturer……not before getting a fortune of laser surgery first.
Popularity: 58% [?]