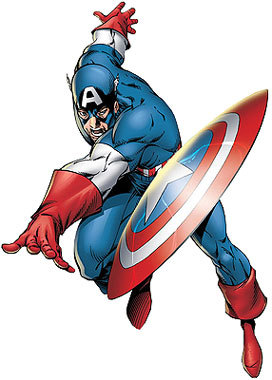 At this year's Indianapolis MotoGP, Jorge Lorenzo is agains going on a PR offensive to win over some new American fans. Lorenzo will be sporting a new helmet design for the US MotoGP at Indy – the design is a tribute to the famous comic book hero 'Captain America'. It features a large white 'A' on the front, a white star on the chin, and two small wings on either side of the head.
Photos of Jorge Lorenzo Captain America Helmet: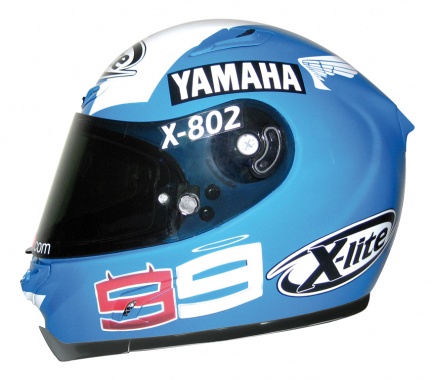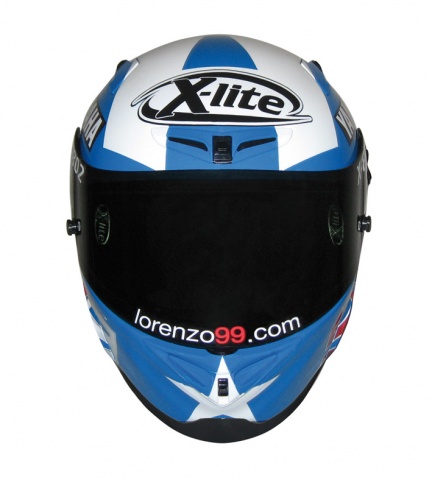 ————————————————–
Sponsor:
Dainese Motorcycle Clothing : Buy Dainese and leading motorcycle clothing brands from Infinity Motorcycles.
————————————————–
Popularity: 38% [?]