Another fantastic replica helmet just out. This one is the AGV GP Tech Rossi Helmet 5 Continents.
INFO: AGV GP Tech Rossi Helmet 5 Continents
This fantastic new Valentino Rossi 5 Continents replica helmet is part of the new top of the range GP-Tech specification of AGV helmet. This helmet replicates that currently being worn by Rossi during the 2008 Moto GP season. Rossi has been testing and developing this brand new GP-Tech helmet with AGV since late 2007. Specification:
Super-light carbon-kevlar construction shell
Cool max interior fabric
Fully removable and washable interior padding and neckroll
Clear, flat, anti-scratch and anti-fog polycarbonate Race X visor with tear-off system
Extra quick release visor system, which doesn't require tools
Double D ring chin strap
Integrated ventilation system with channels directly in the helmet shell
Valentino Rossi 5 Continents design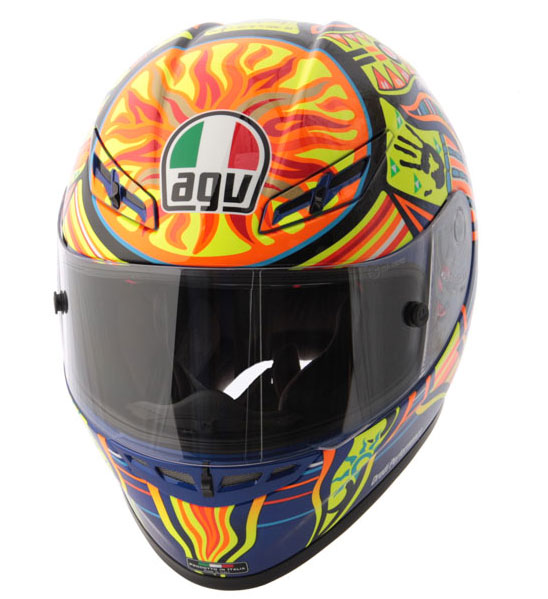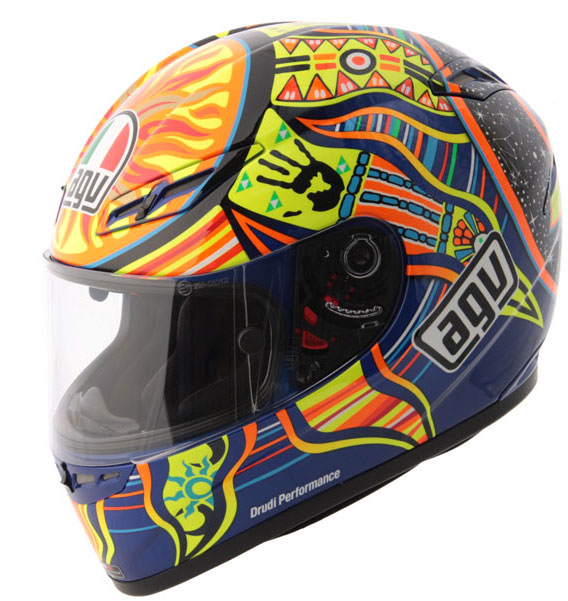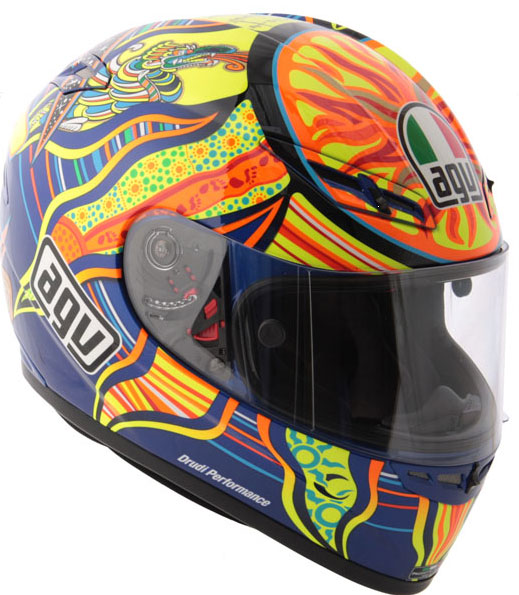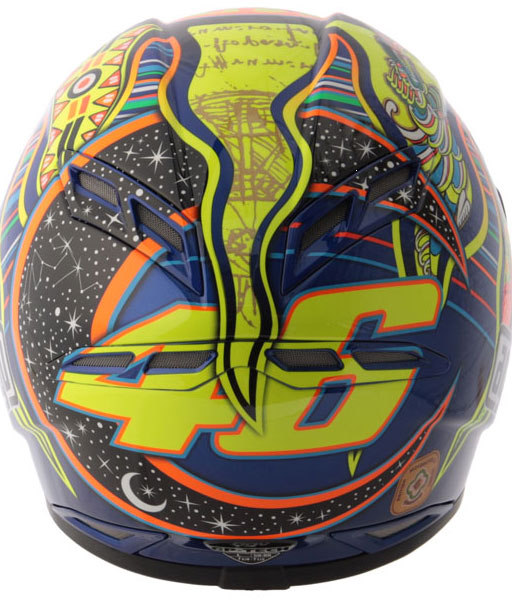 Has to be said, it looks fucking awesome.
WHERE TO BUY AGV GP TECH ROSSI HELMET 5 CONTINENTS:
The AGV Rossi 5 Continents is available at the cheapest prices online and is available in limited edition numbers – you can buy it at:
Popularity: 28% [?]