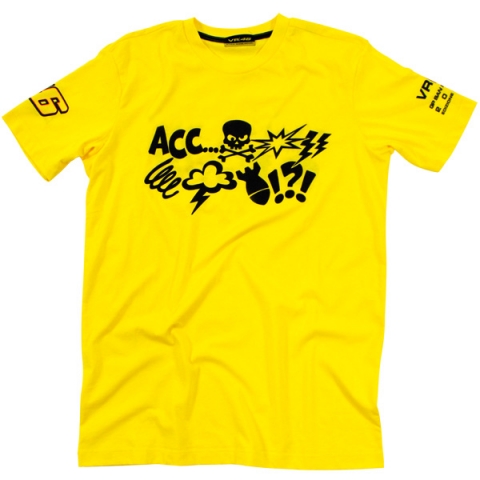 Okay, so Valentino Rossi has a tonne of merchandise and t-shirts available, but this one is probably the best we have seen in ages.
The design is based on the helmet that Rossi wore for his home race at Misano in 2011 . His helmet featured various thought bubble coming from the inside of his helmet that featured symbols that were supposed to indicate Rossi's cursing and frustration at his struggle to get the Ducati to be competitive.
This is official Valentino Rossi merchandise, and is made in the VR46 range, which means it is made from high quality cotten and is fully machine washable. The symbols appear on the front and the rear of the t-shirt, and the Valentino Rossi '46′ number, and VR46 logos feature on the sleeves.
Here is the official product blurb:
****Special Limited Edition Valentino Rossi Misano T-Shirt. Due Late October 2011.**** Also known as the 'WTF!' T-Shirt celebrating the special helmet worn by the Italian Superstar at Misano, his second and final home round of the 2011 season. The 'expletives' on the helmet and the T-Shirt signify the confusion and frustration of Rossi's debut season with Ducati. Rossi's mechanic Alex Briggs tweeted about the helmet: "The basic translation in english would be WTF!". We expect these to be very popular, pre-Order to secure yours today.
Where to buy the Valentino Rossi Misano T-Shirt (Limited Edition)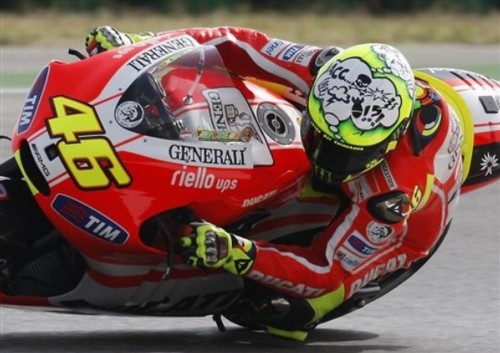 Popularity: 6% [?]