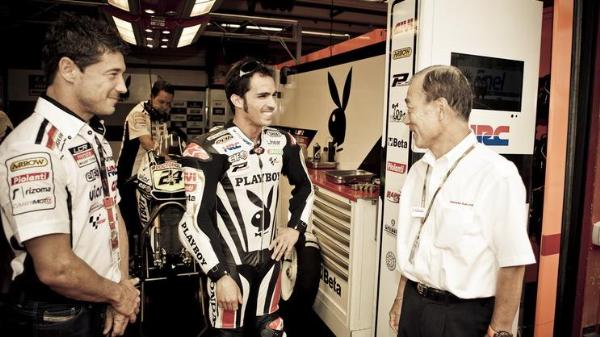 He might be smiling in the photo – but Toni Elias had another forgettable performance in qualifying at Mugello.
The cold and wet conditions exacerbated the core issues that Elias has been having in getting heat into the tyres and he will start the race at the back of the grid in 16th position.
Toni Elias – 16th:
"I am not satisfied and this weather makes me nervous. I know it's the same situation for everybody but I had some things to adjust on the bike and could not test anything. In the first part of the qualifying when the asphalt was still dry I rode the standard bike I lapped this morning. Then I came in to make a couple of changes on the other bike but suddenly it started to rain and I could not complete my set up plan. I hope we can fix the bike in tomorrow's warm up".
Popularity: 1% [?]