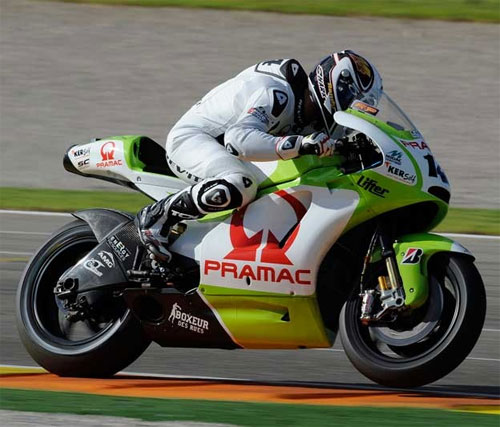 Randy De Puniet will try to take part in the US MotoGP at Laguna Seca despite fracturing his pelvis and multiple vertebrae in his high speed qualifying crash.
De Puniet attributed the crash to cold tyres.
Randy De Puniet
"Not much to say. I made a mistake trying to push when I just left the pits but the tires were probably not yet ready. Really a shame because my feeling in this track was good in all practice sessions and ruin everything so this weekend is really bad. The physical pain is also strong, I move with difficulties, but tomorrow morning I want to try to get on the bike to see if I can participate in the race.
Popularity: 1% [?]