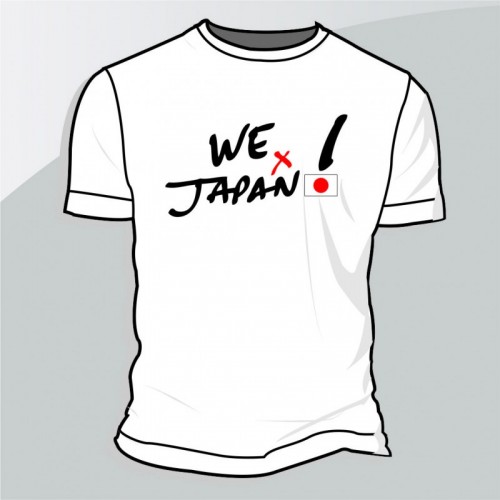 There are not many sports that are as dependent on Japan than MotoGP – from the fans all the way down to the parts being manufactured for the machinery, there is always something Japanese in the blood of MotoGP.
The MotoGP community has moved to do all it can to support those in Japan following the recent earthquake and its after-effects. The 17 riders in MotoGP have put their signatures on a specially printed t-shirt with the message – We are for Japan!
The t-shirt will be for sale at a range of circuits on the World Championship calendar, as well as being available from the MotoGP website weforjapan.motogp.com It can be purchased for €20.
The funds collected through this initiative will be presented to a humanitarian organisation during the Japanese Grand Prix, which is scheduled to take place on October 2nd.
If you wish to help, then you can unite with the MotoGP community and buy this t-shirt to help the people of Japan (see the link above).
Álvaro Bautista said:
"It is very important to show our support to all the people in Japan during this tragic time. My thoughts go out to everyone affected by this awful event. The Japanese are a very strong race of people, but I am sure they will also welcome any support and assistance we can give them during this very dark time. Please buy this shirt and show that 'We are for Japan!'"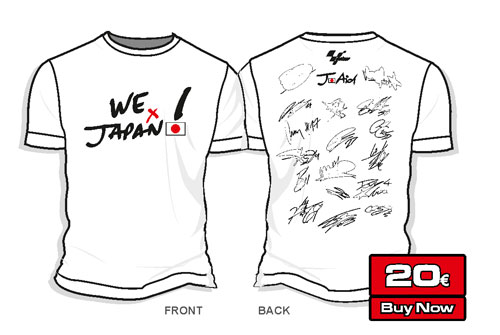 Popularity: 2% [?]