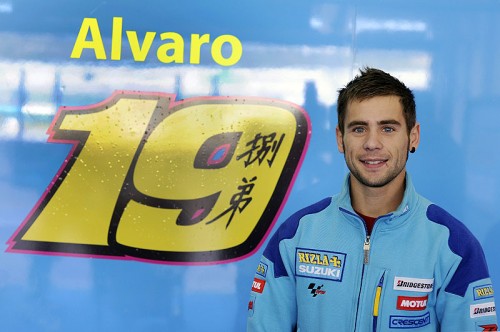 Alvaro Bautista has officially been ruled out of this weekend's opening MotoGP round in Qatar. Bautista suffered a broken left femur from a fast crash in the closing stages of today's third practice session in Qatar, which immediately ruled him out of this weekend's first MotoGP race.
Bautista landed heavily after high-siding at turn 15 and immediately looked in some serious discomfort. He was instantly taken to the circuit's superb medical facilities and examined by members of the Clinica Mobile. After a thorough examination, and some x-rays, he was diagnosed with a break to his left femur which will need to be pinned.
Bautista was immediately taken to the Hamad Medical Corporation in Doha for further tests, before a decision will be taken whether to operate in Doha or for him to return to Spain.
With Bautista unable to race, a huge question opens up – will John Hopkins take his place?
Hopkins has been lined up as a replacement rider, so a decision will need to be made whether Hopkins will race at Qatar, or assuming that Bautista will need to miss more than one race (which is likely), will Hopper join the team for the next round?
Terrible luck for Bautista – wishing you a speedy recovery Alvaro.
**UPDATE: Reports are coming in stating that Hopkins is back in the US and will not be replacing Bautista. So the opening MotoGP race looks most likely being 16 bikes on the grid**
Popularity: 3% [?]