Whilst Valentino Rossi and Nicky Hayden were frolicking around in the snow at a 5 star ski-resort launching the factory Ducati 2011 effort there was another, much more low key, Ducati launch taking place in a different part of the world.
This week, Karel Abraham unveiled his satellite Ducati for the 2011 season in the colours of the Cardion AB Motoracing team. The first photos are below: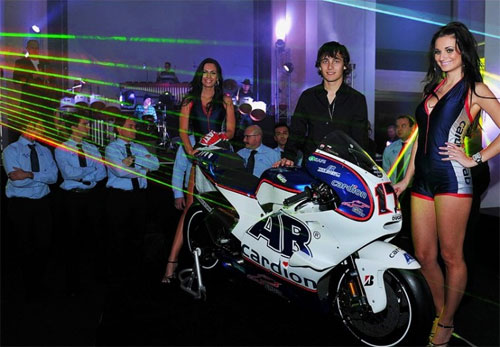 This photo is great (below)! Whilst the rest of the corporate suits and execs try their best to keep their eyes down and look at the bike, that short bald one looks like he can't take it anymore and is about to make a lunge at that grid girl's backside.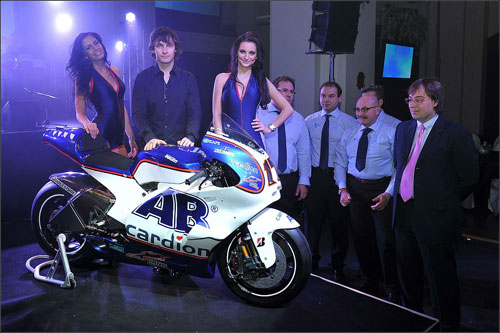 Great promotional photography! There is definate potential here already for the Cardion AB Motoracing team having the best (unintentional) promotional photography of the 2011 season. We'll be plundering their archives on a regular basis……
Karel Abraham said at the launch:
"After the second Test we could have the first indications of how successful we can be this year. The bike is much more difficult to control and requires perfect physical fitness."
Team Manager Karel Abraham Snr said:
"We are very satisfied with the cooperation with Ducati. All of them are professionals. They are working very well and together they create a great team,"
Popularity: 3% [?]