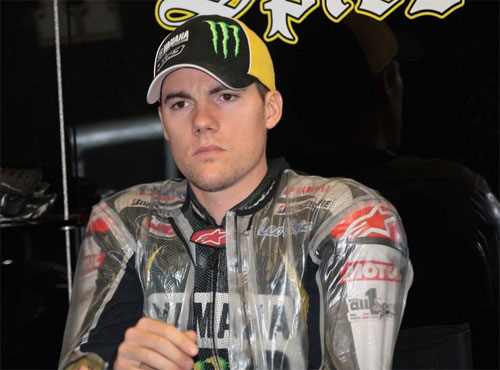 The pretty much perfect season that Ben Spies has been having took a painful and unexpected turn today.
Just prior to the MotoGP race, Spies suffered a highside on the second of two sighting laps at turn four in Estoril. The crash left Spies with a dislocated left ankle, and also aggravated previous injuries that he had sustained at Le Mans and Silverstone earlier in the season.
Spies was in visible pain as he tried to stand up after the crash and was eventually taken off the track on a stretcher.
Spies will now travel to Spain where he will undergo MRI scans on the ankle and if he is ruled out of the final race at Valencia next weekend then it must be assumed that Cal Crutchlow will be given the all-clear to step in and get some MotoGP race experience under his belt before he joins Tech 3 in 2011.
Ben Spies:
"I knew the race was going to be tough because I had never turned a lap in the dry on this track. The first sighting lap was fine and on the second I just made a mistake at turn four. Aoyama and Capirossi were in front of me and they nearly did the same thing. I just didn't have the left side of the tyre heated up enough and it spat me off. I'm frustrated because I'm sure even in the dry I could have had a fairly good race. I've hurt my left ankle again and it's pretty painful right now. I'll have some more scans in Spain but my intention is to go to Valencia and race and hopefully do the test too. We'll have to wait and see but that's my plan right now."
Popularity: 2% [?]