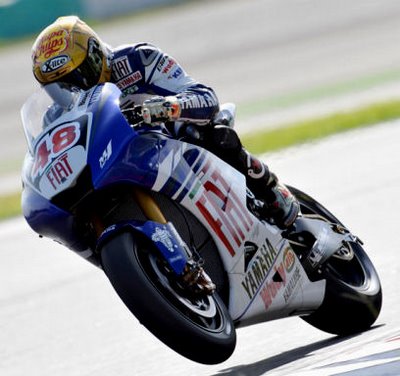 The Times have an interesting article on Jorge Lorenzo that reveals some the work and the planning that have gone into creating the public persona and the attitude that can be seen in Jorge Lorenzo. Interesting stuff.
Extract:
In Lorenzo's book, Miguel Ángel Violán, a public-speaking guru, explained: "We spoke about Rossi and analysed his public appearances. There is a technique in psychology called psychomorphology which refers to the way a person can transmit their character through their facial expressions and posture. In Rossi, you can see a person who is naturally happy, congenial, creative, artistic, good fun but with a competitive edge. Jorge's expression, on the other hand, made him seem like a serious person who couldn't muster a smile."
Lorenzo sought out others to help. Marcos Hirsch had been his trainer since his manager told his father: "This son of a bitch is the only person that can sort your son's life out."
That was seven years ago, when Lorenzo was "a sickly boy". Hirsch introduced Lorenzo to Eriksonian therapy, a technique of guided imagery whereby his client lay on the floor in the dark and visualised every corner of a grand prix. By the time they had finished, his mental lap times were identical to his real ones.
He watched films and read books to become a better person. The 300 Spartans who fought against the Persian Empire in 480BC became a particular inspiration. He wrote down 25 mantras. Among them was: "A number one is the owner of his silence and a slave to his word." Another was: "A number one must have charisma; even though he may be the best, he still has to be accepted by the public."
Read it all HERE
Popularity: 1% [?]