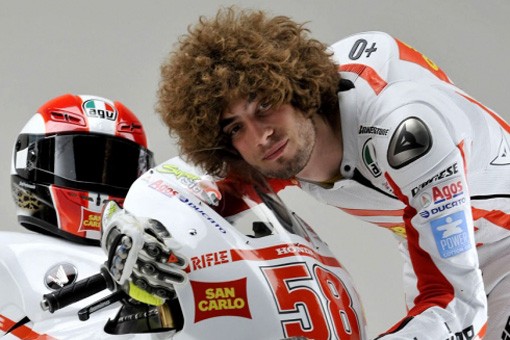 Awful, awful news that Marco Simoncelli has succumbed to his injuries and has lost his life.
Simoncelli was battling for 4th position on lap 2 of the Malaysian MotoGP when he lost control of the front of his Honda and veered into the path of Colin Edwards and Valentino Rossi.
Colin Edwards seemed to hit Simoncelli as he slid into the Tech 3 Yamaha, and Simoncelli lost his helmet in the incident. He was left lying unconscious on the track.
The race was red flagged and then eventually cancelled. News started to filter in that Simoncelli had regained consciousness, but it was shortly then confirmed that he had died from his injuries.
Thoughts and prayers to the rider, the team, the family, and all race fans.
Popularity: 5% [?]