Not to be outdone by Valentino Rossi and his custom one-offs for Mugello, fellow Italian Andrea 'Crazy Joe' Iannone is racing with new livery on his bike.
In a move away from his bright green/yellow design, Iannone is racing in a subdued white livery with a design that makes the bike look like a passanger airplane – complete with fake cockpit windows at the side and and 'Iannone Airlines' logo on the side.
Got to admire the balls for running with this livery, I can't think of a single sane person who would willingly board a plane with Iannone as pilot, the self-proclaimed 'Crazy Joe'. Great livery though.
Check out the images below from Ian Wheeler's Twitter feed: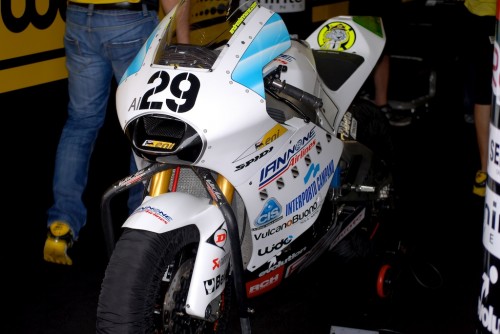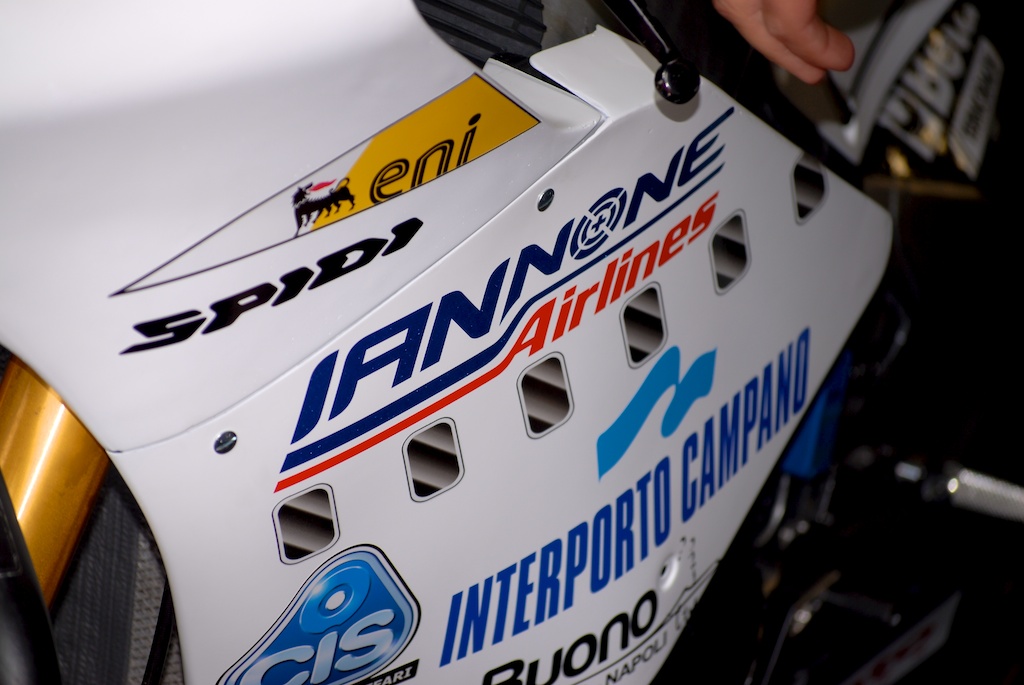 Popularity: 4% [?]