More pain for Loris Capirossi as it has been confirmed that he will not take part in his home GP at Mugello.
Capirossi picked up a dislocated shoulder, as well as multiple rib fractures, in the crash at the last MotoGP at Assen.
On a side note, I think Pramac Ducati Press Releases are now our favourite, and the English version is probably run through some online translating software as it contains amazing phrases like this:
"After the Assen fall, Randy de Puniet will be presented to the grand prize Tuscan awareness of wanting to get a positive result on the track of Ducati." Err. What.
Loris Capirossi
"I'm obviously very disappointed and angry. I was hoping I could do to get on track for this race, but the double fracture of the ninth and tenth ribs and distorting the AC joint injury forced me to raise the white flag for the first time in my career for Mugello. I'm sorry for the many fans who will be at Mugello, the track to which they are emotionally closest. I have many fond memories of this track, I wanted to turn my season in this circuit. Now I will have to rest, sit still for at least two weeks and try to get back on track as soon as possible".
The other amazing thing about Pramac Ducati press releases is the fact that they allow you to LOOK INSIDE LORIS CAPIROSSI.
They have distributed his x-rays – look closely and you may just be able to make out his broken heart that doctors suspect occured when he joined the Pramac Ducati team.
The innards of Loris Capirossi: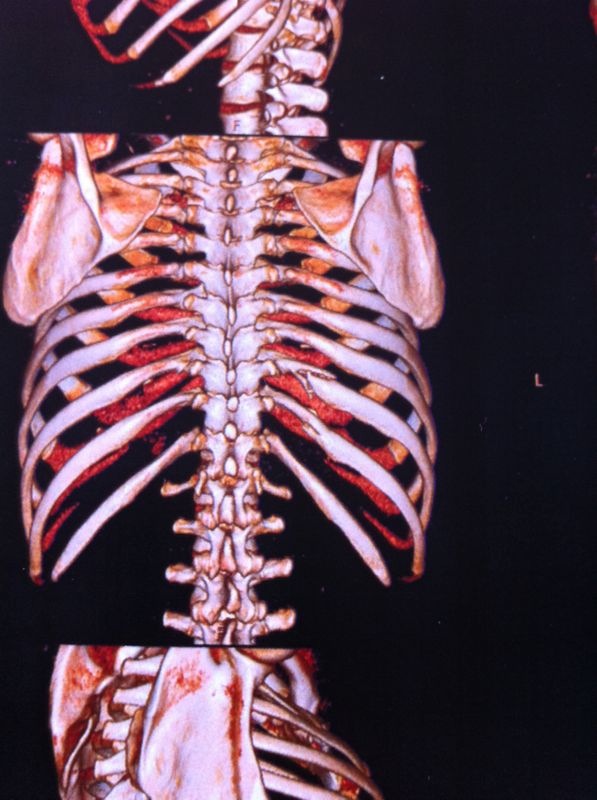 Popularity: 1% [?]