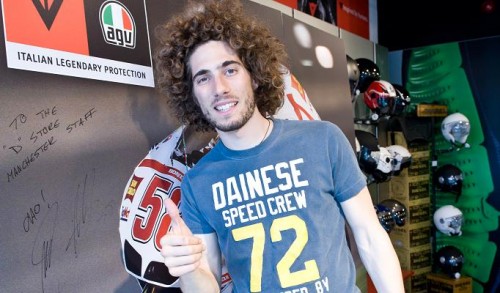 …and by 'inquisition' we mean 'Race Direction'.
After being penalised with a ride through penalty after his crash with Dani Pedrosa at Le Mans, and being bollocked by Honda executives after the race, Simoncelli now faces being hauled in front of race direction at this weekend's MotoGP at Catalunya.
Race direction issued a statement saying:
"The Race Direction will call Italian rider Marco Simoncelli during the Catalunya Grand Prix this week, to further discuss the incident during the MotoGP race at the French Grand Prix in Le Mans,"
I guess the challenge for Marco will be to try and remain calm and not let this inglorious start to the weekend disrupt his mind and cause him to act petulant and take out his frustration on the track. I think all fans would like to see Simoncelli finish a race and see what challenge he can give to the front-runners over race distance.
Popularity: 1% [?]