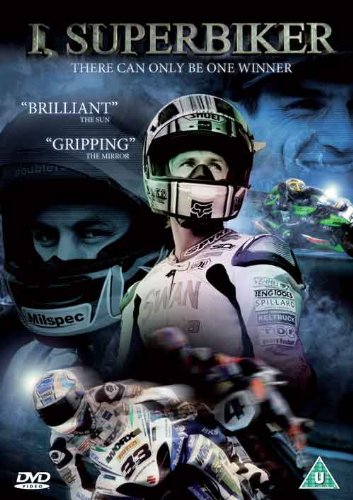 Okay, so despite the slightly cheesy title…..and the very cheesy voiceover in the official trailer below, this is actually a great documentary that we strongly urge you to check out.
This documentary was made by Mark Sloper, and it primarily follows the career of Tommy Hill in the 2010 British Superbikes season. The film also follows the hopes and expectations of James Ellison, Josh Brookes, and Gary Mason throughout the whole 2010 BSB season.
The documentary provides a great portrait of each of the riders and reveals what each of them has been through to get to where they are today, and takes an unflinching look at what they have left to fight for and prove.
Director Mark Sloper said:
"I wanted to capture the emotion and passion of motorcycle racing – a classic motorcycle racing film that might be set in the 2010 season but can still be fresh in years to come. I also wanted it to appeal to people outside of the motorcycle industry and fan-base. And I wanted to try and change outsiders' perceptions of motorcycling".
Here is the official blurb:
"The film intimately follows the great British hope, Tommy Hill, a fearless racer who cheated trackside death at 14 years old. His parents have sacrificed their home, holidays and all finances to support his burning ambition to be Britain's number 1 superbike racer.
I SUPERBIKER tracks James Ellison, the northern heartthrob who came second in 2009, and HAS to win to save his career. Newly married to his American sweetheart, he too has made incredible personal sacrifices to race, and now permanently lives in his mobile trailer in the remote Lake District to fulfil his dream of lifting the coveted crown.
The documentary also looks at Gary Mason, the ex privateer now racing on a factory Kawasaki bike who has everything to prove and everything to lose. The oldest racer amongst our characters, his career has been on a downward spiral, the 2010 season will be his last unless he can pull in the results.
And finally Josh 'Bad Boy' Brookes, the black leather clad Australian out to steal the crown from the British hopefuls. The racer that arrived from Down Under in 2009 was quickly banned for reckless behaviour, causing untold carnage at many race meetings."
I, Superbiker Trailer:

Where to buy 'I Superbiker':
I Superbiker is available now on DVD from Amazon.co.uk
for £11.99. BUY IT HERE
. It is also available on Blu Ray for £15.99: I, Superbiker Blu Ray Edition
Popularity: 1% [?]