With their new 3 rider MotoGP team for 2011, Repsol Honda have been embracing twitter to show off some photos of the garages that they are setting up in Qatar in preperation for the final pre-season test. They also tweeted a few photos of the new graphics that will be on the walls of the Repsol Honda garages – they've gone for a more cartoony graphical style. Pictures below:
Can't help feeling that the most likely default rider order is a little off here, surely on track it will be 27, 26, 4? (although we'd love to see Dovi do well again this season)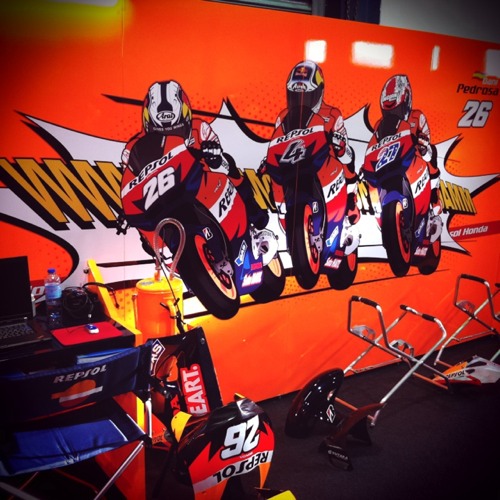 This is the one from Stoner's garage – so maybe each rider will be at the forefront of the graphics in their own garage?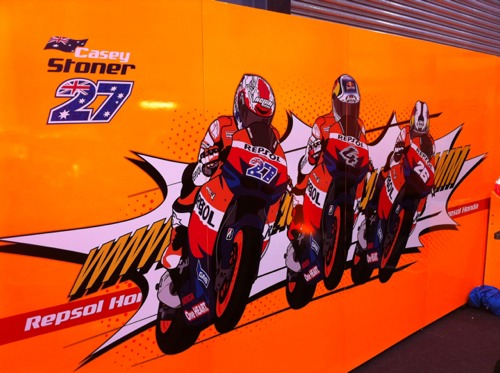 Popularity: 3% [?]