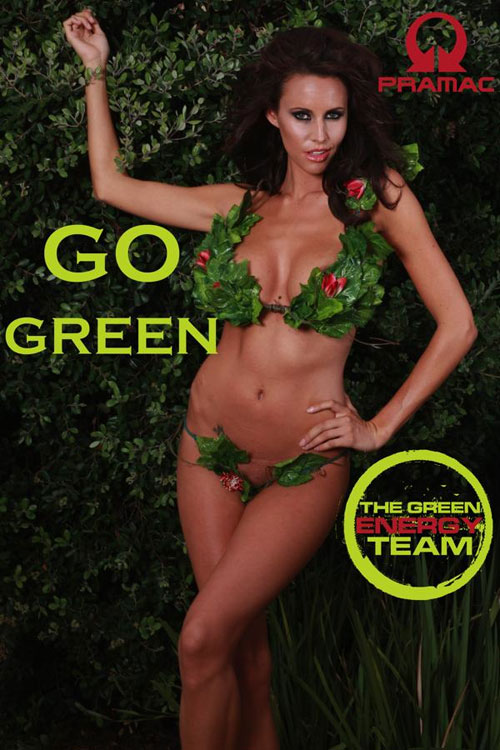 This is what green energy and 'Mother Nature' look like according to Pramac Ducati.
In reality, this is what happens when men who spend lots of time cooped up together in planes and garages do when they get the afternoon off with some camera equipment.
Okay, so you could argue that the Pramac Ducati team are the most 'green' of all the teams in MotoGP so far this season, due to them having neither rider finish a race yet.
Anyone want to make a 'bush' joke? Or something about Randy De Puniet feeling a twat in Qatar?
Popularity: 3% [?]