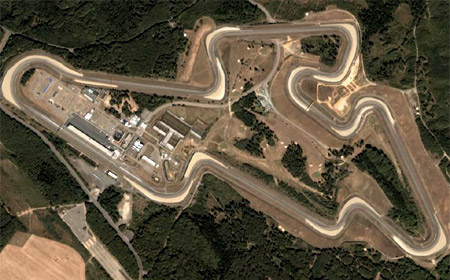 We haven't had the first race of the 2011 MotoGP season, but already it looks like another round is potentially at risk with the news that the Brno curcuit is suffering serious financial difficulties that could spell the end for the Czech MotoGP.
Automotodrom Brno stated that the circuit lost over 3 million euros in 2010 and that the 2012 MotoGP was definately at risk.
Chairwoman Ivana Ulmanová said:
"Even if we further cut operational costs, we're unable to have a balanced budget. In this situation, it's likely this summer's Czech Grand Prix will be the last one,".
Popularity: 3% [?]