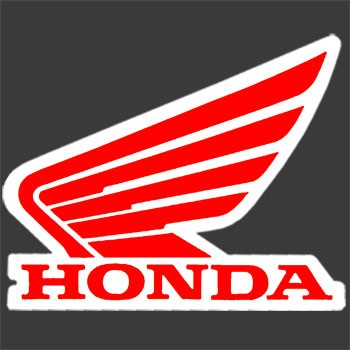 After much speculation on their involvement in racing for 2009, Honda have formally confirmed their racing plans for 2009. The full press release is HERE, and covers their plans for all racing (i.e. motocross trials etc.. etc…). The formal announcement covering MotoGP can be found below:
Honda MotoGP 2009:
Honda has set its sights on recapturing the three championship titles of rider, manufacturer and team in the MotoGP class, the top class of the Road Racing World Championship Grand Prix (WGP), with a total of six riders competing, including satellite team members. Honda plans to race six RC212V machines, which have been further evolved with state-of-the-art technologies.
The Repsol Honda works team will compete with two riders: Dani Pedrosa, in his forth year in the MotoGP class, and Andrea Dovizioso, Pedrosa's new works team teammate. Yuki Takahashi moves up from the 250cc to the MotoGP class this season to compete as a satellite team member. As the only Japanese rider in the MotoGP class, expectations for his success in the series are high .
| | |
| --- | --- |
| *1: | FIM stands for Fédération Internationale de Motocyclisme. |
Team
Number
Rider
Age
Nationality
Repsol Honda Team
3
Dani Pedrosa
23
Spain
4
Andrea Dovizioso
22
Italy
Team San Carlo Honda Gresini
15
Alex De Angelis
24
San Marino
24
Toni Elias
25
Spain
Scot Racing Team MotoGP
72
Yuki Takahashi
24
Saitama, Japan
LCR Honda MotoGP
14
Randy De Puniet
27
France
250cc class
In the 250cc class, Honda will field six riders from a total of four teams. Hiroshi Aoyama, Raffaele De Rosa and Ratthapark Wilairot will ride the RS250RW. Moving up to the world championship series this season for a greater challenge is Shoya Tomizawa, who until last year, competed in the GP250 class of the All-Japan Road Race Championship Series. Tomizawa, along with Bastien Chesaux and Toni Wirsing, will take part in the race on an RS250R.
Team
Number
Rider
Age
Nationality
Scot Racing Team 250cc
4
Hiroshi Aoyama
27
Chiba, Japan
35
Raffaele De Rosa
21
Italy
Thai Honda PPT SAG
14
Ratthapark Wilairot
20
Thailand
CIP Moto-GP250
48
Shoya Tomizawa
18
Chiba, Japan
Racing Team Germany
8
Bastien Chesaux
17
Switzerland
9
Toni Wirsing
18
Germany
Popularity: 4% [?]