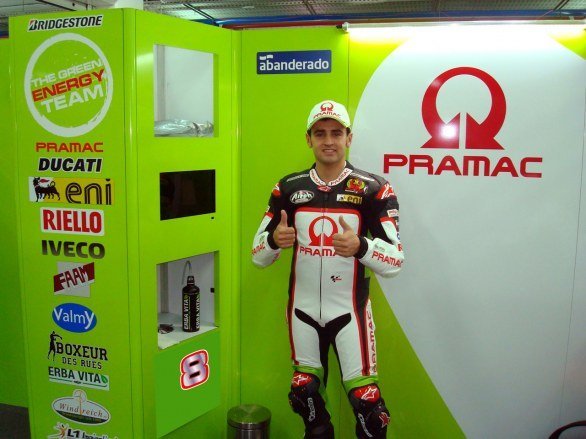 Hector Barbera is in trouble – and that's even before he's got on a Pramac Ducati.
The Spanish rider was stopped by police at the weekend for erratic driving and was given a breathalyzer test. Barbera failed the test and was fined, he also had 3 points deducted from his license.
Hector Barbera swiftly issued the following press release:
"On Friday night I celebrated one last family Christmas dinner, also attended by several friends, with whom we later left by car for Valencia. I was traveling as a passenger in a Vauxhall Astra with a friend, who was stopped for a breathalyzer test and he exceeded the limit allowed by law. It was he, not I, who tested at 0.60.
"In that situation, because I had only had a drink of alcohol, the police suggested I take the car and I took the test and resulted 0.32 and 0.28 in a period of 20 minutes.
"I would have been irresponsible to drive, but having only drunk one glass I wasn't feeling intoxicated. I'd like to apologize to my team, my sponsors and MotoGP fans for what happened. As a rider I should set an example and I can guarantee that this will never happen again."
Popularity: 1% [?]