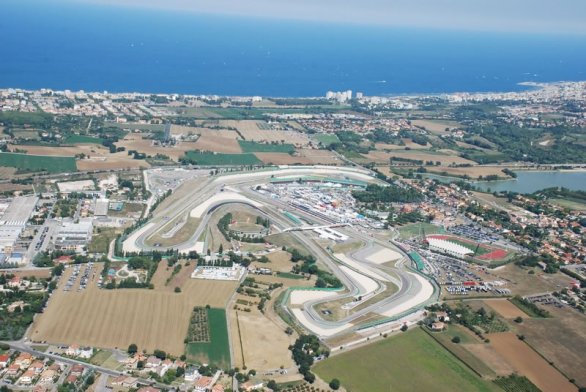 As the MotoGP paddock prepare for a sombre race in Valencia to close the season, Santamonica SpA, who own the Misano World circuit have confirmed that they will dedicate the race-track to the memory of Marco Sinoncelli
Simoncelli grew up a few miles away from the circuit, and Santamonica SpA confirmed that there was unanimous support to associate the circuit with Simoncelli.
Luca Colaiacovo, CEO of Santamonica SpA said:
"We owe it to the memory of Sic, to his family and to the hundreds of thousands of fans who admired his courage and humanity, and to the many sports and media personalities that gave voice to this spontaneous and moving request. We are happy and proud to associate Misano with Marco Simoncelli, a champion in sport and in life,".
Popularity: 1% [?]