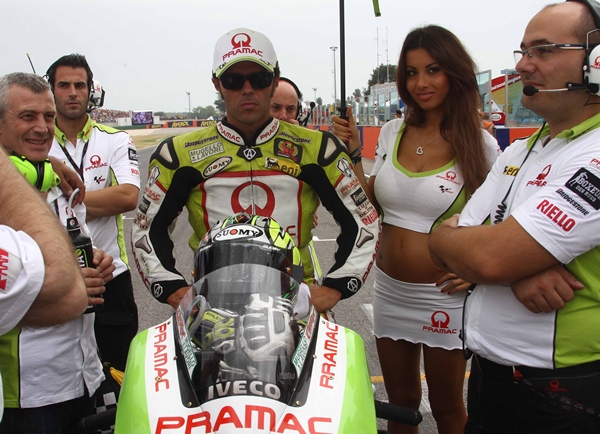 Loris Capirossi had a dismal weekend at what would be his final MotoGP race in Italy.
It was an emotional weekend for Loris Capirossi at Misano – he used the weekend to announce that he would be retiring from racing at the end of the current season, and that Misano would be his final competitive race in Italy.
His final home-race turned into one that he would never forget – for all the wrong reasons. Capirossi was forced to return to the pits just after the race had started due to sprocket and chain issues, and by the time he returned back out on track he was in a very lonely last place.
With no hope of even catching up with the back-markers, Capirossi returned to the pits to retire from the race with 20 laps to go.
Video tribute to Loris Capirossi:

Popularity: 1% [?]