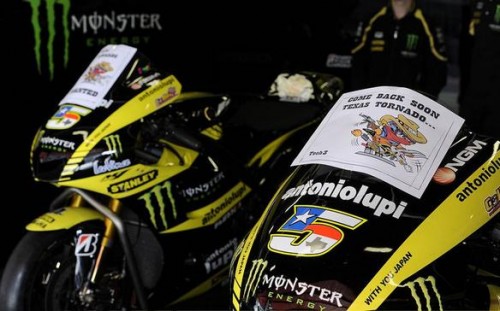 Rumours and reports are circulating that Colin Edwards will start today's MotoGP in Catalunya.
It is circulating around the paddock that Edwards will try to start the race at Catalunya today, and will complete one lap before coming back into his garage to watch the rest of the race.
If Edwards does start, then he will be racing only 24 hours after having surgery on his broken collarbone, and will have to do the lap with painkillers and plate and seven screws in his shoulder.
Edwards has never missed a MotoGP start and he is currently the only rider to have never missed a race since the 800cc machines were introduced.
**UPDATE**
Colin Edwards did not pass the medical, so will not be starting the MotoGP today
Popularity: 1% [?]