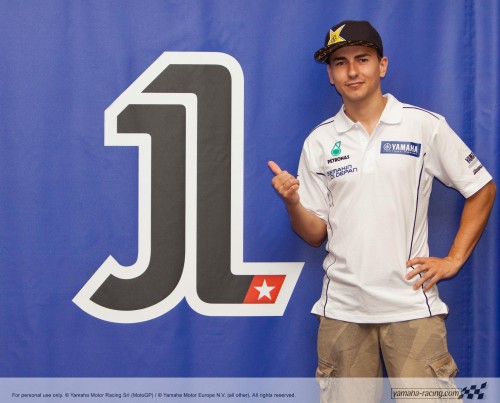 It was pretty common knowledge that Jorge Lorenzo would run with the Number 1 plate for the 2011 MotoGP season, but the World Champion has now come forward and spoken about it, as well as showing off his new 'JL' logo.
Jorge Lorenzo said:
"Today I can reveal my No 1. I am very proud because you have to work very hard to have the option to wear it.
"I have been lucky with my design because the No. 1 works really well with my JL initials, maybe with different letters it would have been difficult to make it look right, I hope my fans will like it!
"I won't forget my No .99 this season, it will be there somewhere on my leathers because No 99 is in my heart. It was a difficult choice to change my number but I have earned the right for this unique opportunity to wear it."
Lorenzo and the rest of the MotoGP grid will commence the first offical test session of the 2011 MotoGP season in Sepang this Tuesday.
Popularity: 4% [?]