……..THEN YOU ARE IN LUCK!
If you thought the world of MotoGP was all excitement and glamour, and made your office job look dull and soul-crushingly bleak, then you are probably mostly right. But you should take some comfort in knowing that some poor office-drone in the bowels of the Yamaha organisation is cranking out Powerpoint presentations for their boss. Just like you and me.
For those of you who like org-charts, then check out the 2011 factory Yamaha team structure below. For those of you who like BIG org-charts, then click on the picture.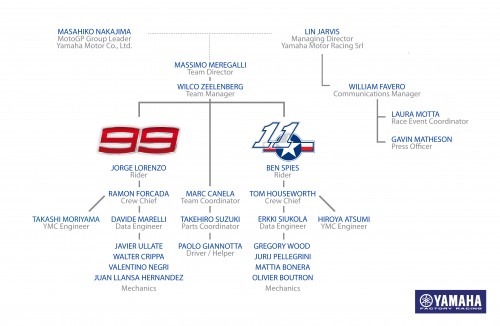 Popularity: 4% [?]