Wow, being a World Champion can literally go to your head. This is the customised helmet that Jorge Lorenzo is wearing this weekend in Valencia.
The helmet is a replica of Lorenzo's 'PorFuera' lodo, and is encrusted with 1,800 Swarovski crystals and has been entirely painted with real gold paint. CRASHING IS NOT AN OPTION.
It is said that the helmet will be sold after the race at a cost of 12,000 Euros.
Check out the photos below: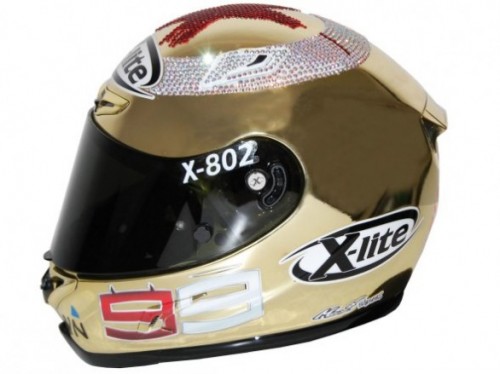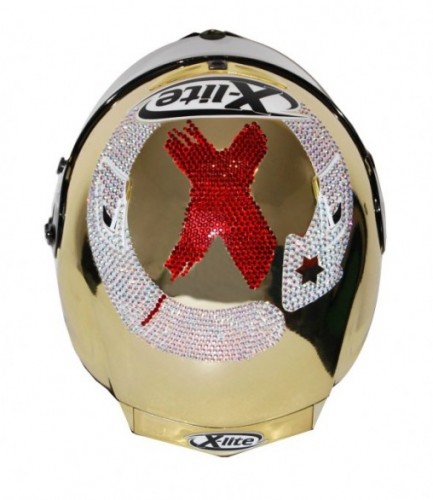 Popularity: 3% [?]