Jorge Lorenzo posted some photos to his facebook page of the helmet that he is wearing this weekend in Japan.
The custom helmet has been designed as a tribute to Japan and features Koi fish, the rising sun, and a varient of the fanous Katsushika Hokusai picture called The Great Wave.
Check out the photos below – one of the best custom helmets that we've seen in a long time.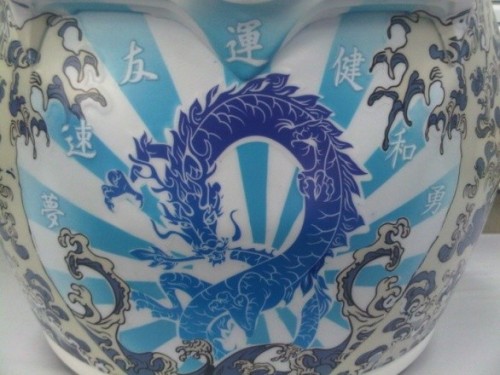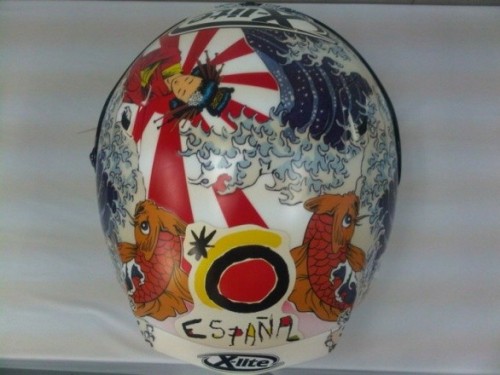 Speaking of Jorge Lorenzo's helmets, check out this video made by Nolan and Jorge Lorenzo showing off some of the custom helmet designs that he has worn over the last few MotoGP seasons (source: Replica Bike Helmets )
Popularity: 7% [?]