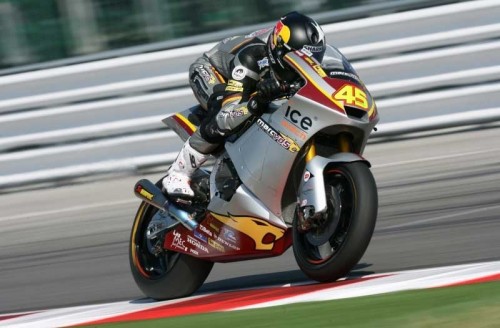 Scott Redding has announced that he will race this weekend at Aragon.
Redding has been deemed medically fit to race after needing 12 stitches to close a laceration in his lower back after his crash at Misano, however, it will be the mental scars that could cause Redding the most pain this weekend following Shoya Tomizawa's death.
It is reported that Redding questioned his future in racing after being involved in the crash that caused Tomizawa's death, but support from family and friends have given him the strength to continue. This weekend will be an emotionally charged affair.
Scott Redding talks about his return to Moto2 at Aragon below:
Scott Redding #45:
"It was good to get back on the bike today at Valencia. It took a few laps for me to get back the feeling for the bike and the tyres, but I was pretty much on it by the end of the day. I had the stitches out of my back this morning just before the test and, apart from a bit of rubbing from my back protector, everything felt fine. I'm looking forward to this weekend's race at Aragon. The track is pretty special with a little bit of everything; fast corners, slow corners and a couple of long straights. We had a hard weekend at Misano two weeks ago, as did the whole Grand Prix paddock, but I want to bounce back this weekend with another good result."
Popularity: 1% [?]